Flynn's Richfield Menu
Come in to our pub and restaurant area and feel free to bring a friend, relative or date. Flynn's Richfield Pub has great appetizers, chicken wings, pizza, and of course drinks. Our staff provide excellent service and always a good time. Our Happy Hour is Tuesday thru Friday, 4pm to 6pm. During this time you can expect great specials on drinks and games.
---
Eat with Us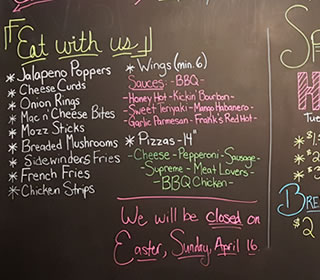 Jalapeno Poppers
Cheese Curds
Onion Rings
Mac n' Cheese Bites
Mozz Sticks
Breaded Mushrooms
Sidewinder Fries
French Fries
Chicken Strips
Wings (min. 6)
Sauces
• BBQ • Honey Hot • Kickin' Bourbon
• Sweet Teriyaki • Mango Habanero
• Garlic Parmesan • Frank's Red Hot
Pizzas - 14"
• Cheese • Pepperoni • Sausage
• Supreme • Meat Lovers • BBQ Chicken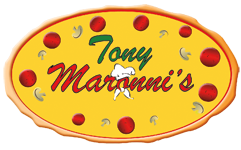 Happy Hour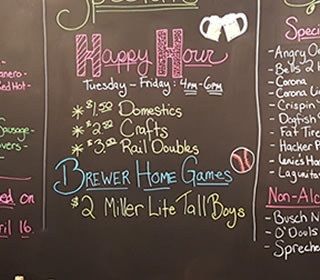 Tuesday - Friday
4:00 pm - 6:00 pm
$1.50 Domestics
$2.50 Crafts
$3.00 Rail Doubles
Brewer Home Games
$2.00 Miller Lite Tall Boys
Drinks with Us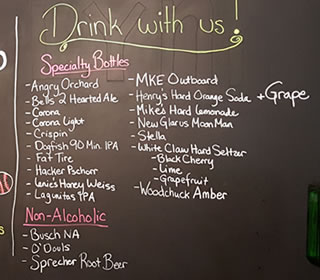 Specialty Bottles
Angry Ochard
Bells 2 Hearted Ale
Corona & Corona Light
Crispin
Dogfish 90 Min. IPA
Fat Tire
Hacker Pschorr
Leinie's Honey Weiss
Lagunitas IPA
MKE Outboard
Henry's Hard Orange & Grape Soda
Mike's Hard Lemonade
New Glarus Moon Man
Stella
White Claw Hand Seltzer
* Black Cherry
* Lime
* Grapefruit
Woodchuck Amber
Non-Alcoholic
Busch NA
O'Douls
Sprecher Root Beer